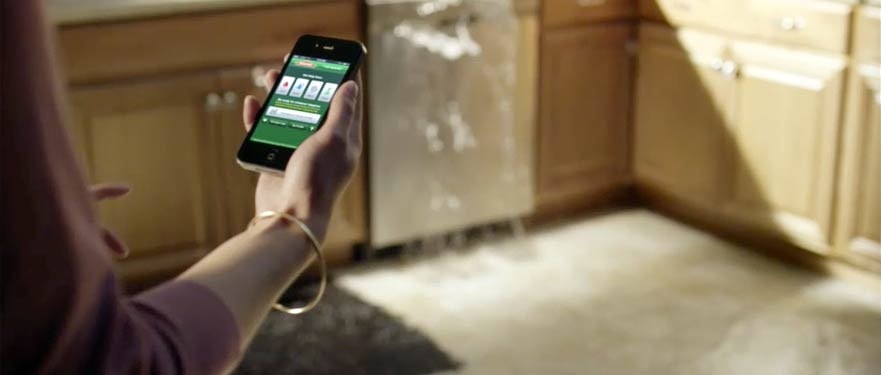 Water Damage Emergency Tips
What you can do until help arrives
Water Tips  |  Fire Tips   |  Biohazard Tips   |  Mold Tips
Water damage can happen at any time, and when it does, you'll need to act quickly to minimize or prevent more extensive and time-consuming repairs. Pipes break, roofs leak, and appliances fail. Water is invasive and will find its way into and underneath floors and walls in a short time. SERVPRO® of Otay Mesa/San Ysidro has been restoring water damage for Otay Mesa residents for years. Our technicians are on-call 24-hours a day and typically arrive onsite within four hours of your call for help. We have the equipment, advanced training, and experience to mitigate and restore water damage – no matter how big the job is.
San Diego County gets all kinds of severe weather each year that can cause water damage. Otay Mesans can trust the professionals at SERVPRO® of Otay Mesa/San Ysidro to restore their water damage to pre-damage condition, "Like it never even happened."
Have A  Water Damage Emergency? Call (619) 439-2407
What To Do After Flooding
Remove excess water by mopping and blotting.
Wipe excess water from wood furniture after removal of lamps and tabletop items.
Remove and prop wet upholstery and cushions.
Place aluminum foil or wood blocks between furniture legs and wet carpeting.
Turn air conditioning on for maximum drying in summer.
Remove colored rugs from wet carpeting.
Remove art objects to a safe, dry place.
Gather loose items from floors.
What NOT To Do After Flooding
Don't leave wet fabrics in place. Hang furs and leather goods.
Don't leave books, magazines or other colored items on wet carpet or floors.
Don't use your household vacuum to remove water.
Don't use television or other household appliances.
Don't turn on ceiling fixtures if ceiling is wet, and keep out of rooms where ceilings are sagging.